APARTMENTS FROM
70 000 KČ/M2
INC VAT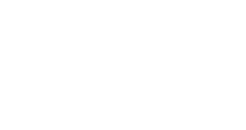 APARTMENTS FROM
70 000 KČ/M2
INC VAT
Only
10%
of the cost immediately, and the rest after the rental of the apartment
SLÁNSKÝ MLÝN
Only
10%
of the cost immediately,
and the rest after the rental of the apartment
Choose an apartment
RESIDENTIAL COMPLEX
The project called Slánský Mlýn is a brand new concept for the architectural design of the cities of tomorrow, which changes the idea of how its regions should be like. It focuses on the planning of life not just inside the apartment itself, but also in the whole residential complex. It combines the functionality of the architecture and the beauty of nature using the technology of decorating facades with plants. With the same purpose, all parking lots are located underground, the surrounding territory is turned into a park zone, and the roofs of the buildings have installed alternative energy supply systems which make it possible to use a solar energy and reduce the expenses for space and water heating.
Watch the full presentation
CALM LIFE
Life in Prague keeps going up in price and it will not change in the near future. Buying an apartment in the project Slánský Mlýn at a significantly lower price than it is in Prague; you are getting the highest standard and reducing your expenses, which makes it possible to save more money to live out your dreams. At the same time, Prague is within your immediate reach!
The buildings consist of one-, two-, three- and four-room apartments, with a well-designed and comfortable layout, equipped with a state-of-the-art bathroom and elevators. All Southside apartments have large terraces or own land plots. Each apartment has an underground parking with a bicycle mounting system on the wall of the parking lot.
VÍCE INFORMACÍ
V prezentaci
Získejte PDF prezentaci a zjistěte více o bytovém komplexu SLÁNSKÝ MLÝN
Construction progress
Jul 2022
Oct 2022
May 2023